abril 24, 2015
Testimonios Pathway to Aus
Nele always wanted to see Australia and had the opportunity to come on a Working Holiday visa in 2014, after working and travelling throughout the land Down Under she decided she wanted to do something new and exciting: studying abroad. She has already started her Certificate II in Sports and Recreation on the Gold Coast.  "Studying abroad is an experience of a lifetime and you will love every minute of it. Pathway to Aus made the whole visa process so easy that I could not believe when I got my visa . You should not miss out on the opportunity of studying in Australia¨.
Nele – Belgium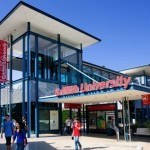 "Pathway to Aus Migration and Education Agency was contracted to review and submit my student visa application to undertake PhD degree at Griffith University, Australia. This week I was notified that my visa application has been approved and I could not have been more pleased by the efficient and timely follow-up by Pathway to Aus. I was kept updated on the progress of the visa processing and I was immediately notified with any further requirements.
I am impressed by the efficiency and professionalism exhibited by Migration Agent Nicholas Yock who dedicated a lot of time discussing the available options and providing the best advice on my visa application which I believe had a huge impact. Nick's dedication in assisting international students with his very friendly attitude has significantly helped to make my application successful.
I strongly recommend consulting with Pathway to Aus Migration Agency in all matters related to visa and migration."
Luqman – Iraq
"I contacted Pathway to Aus because I knew they were always there providing travellers with very helpful information. It was after studying english and doing my Work and Holiday visa when I finally decided to do a career change and study my dream course on the Gold C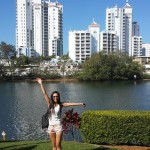 oast. I had studied Nutrition back in Chile but I have always wanted to focus my studies on the business side to be able to open my dream business one day. That was when I contacted Laura Coma, who worked out the best course in the best location. Unfortunately, things did not get easy as thanks to their Migration knowledge, they found out I had forgotten to update my new passport information to my WH visa. I am so grateful I did everything through Pathway to Aus, they took care of everything and dedicated so much time to help me out to organise not only my course, but also my accommodation, paperwork, health examination, payment plan and assisted me in every step. I received a letter of offer from my chosen school a day after I signed my school admission form! I got my Confirmation of Enrolment straight away and I finally got my student visa granted within three days, so there will be more Australia for me until 2017!!  The big add up was that most of the assistance was in Spanish, which made me feel very confortable during the whole process. Thanks Nick Yock and Laura Coma for such a big help!"
Francesca – Chile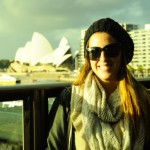 "I contacted Pathway to Aus after my Working Holiday visa was expired and my student visa, which I processed with another company, had been rejected. Their Migration Agent went through all the process and made sure I complied with all the requirements to get my Student visa granted.  Thanks guys for such a hard job! I am super happy now as I am studying my perfect course and back in Sydney for 2 more years!"
Lucia – Argentina
"My Rus

sian agent said that I could not apply for another student visa in Australia. However Pathway to Aus informed me that I could and assisted me throughout the whole visa process. I am now studying a course in such an amazing city."
Ekaterina – Russia

"My working holiday visa was about to expire and I didn't know what my options were. Brad and Nick at Pathway to Aus explained all of my options and now I can remain in Australia for at least another 2 years."
Tonis – Estonia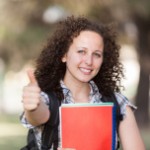 "I graduated school in Malaysia and knew that I wanted to move to Australia. The Pathway to Aus team took care of my visa, school enrollment, accommodation and everything. I didn't think the process would be so easy."
Aiman – Malaysia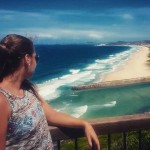 ¨It was around December 2014 when I first inquired about applying for a student visa in Australia. Pathway to Aus`s team guided me through a speedy and hassle-free process. With their guidance, I was able to choose the course I was looking for, the institution I wanted, complete my medical examination and before the end of the month, my student visa application had already been submitted to the Australian Embassy. It was all so smooth and so fast!
Now I'm already halfway through my Diploma of Nursing at TAFE and loving every minute of my stay in Australia. Thanks Pathway to Aus!¨ Tina – Austria